PRODUCTS
Timber framed walls
the future is made of wood
TIMBER FRAMED WALLS
Thanks to state-of-the-art wood processing and assembly technologies, prefabricated timber structures are becoming a real alternative to most technologies used in construction today.
The cost of the building, which is known at the start of the project, remains unchanged throughout its completion.
Precision and quality achieved through prefabrication – modern machines and qualified employees.

The ability to maintain continuity of the assembly process without the downtime due to technological and weather issues or due to lack of construction team.
Lower construction costs in terms of contracting and coordinating several construction teams and the supply of construction materials.

Larger usable building area – up to 10% – compared to conventional technology. 

Thanks to a lower demand for thermal energy, timber structures significantly reduce building maintenance costs.

Healthy microclimate of the building.

Wood is the only construction material with negative CO emissions2.
The prefabricated framed walls we produce are mainly used in single- and multi-family housing. By choosing prefabricated timber framed walls, you can optimize the construction of your house in terms of economy and the organization of the construction process itself.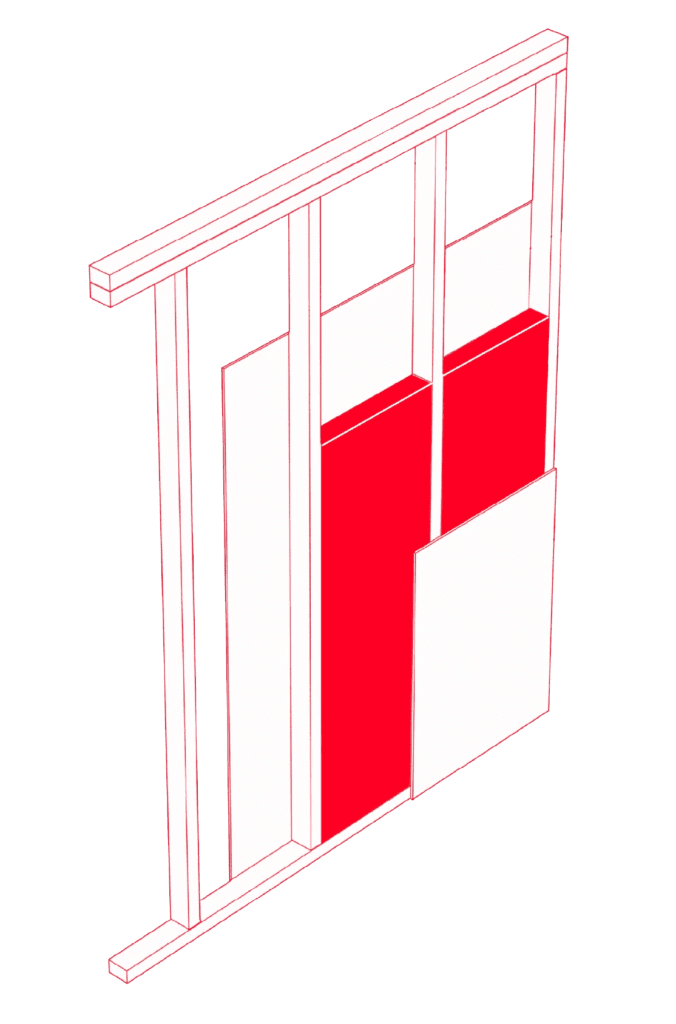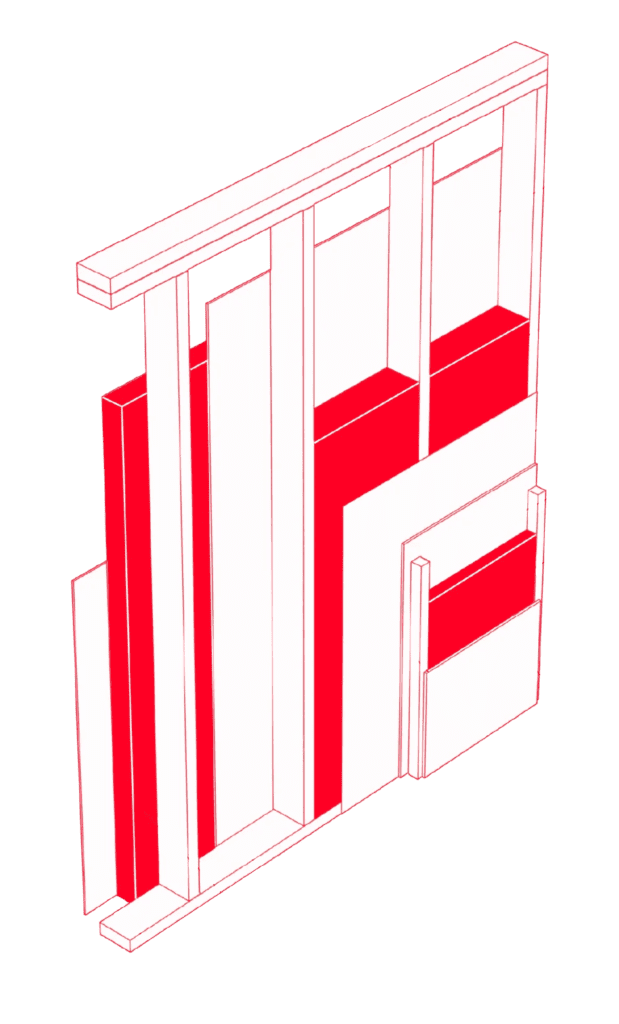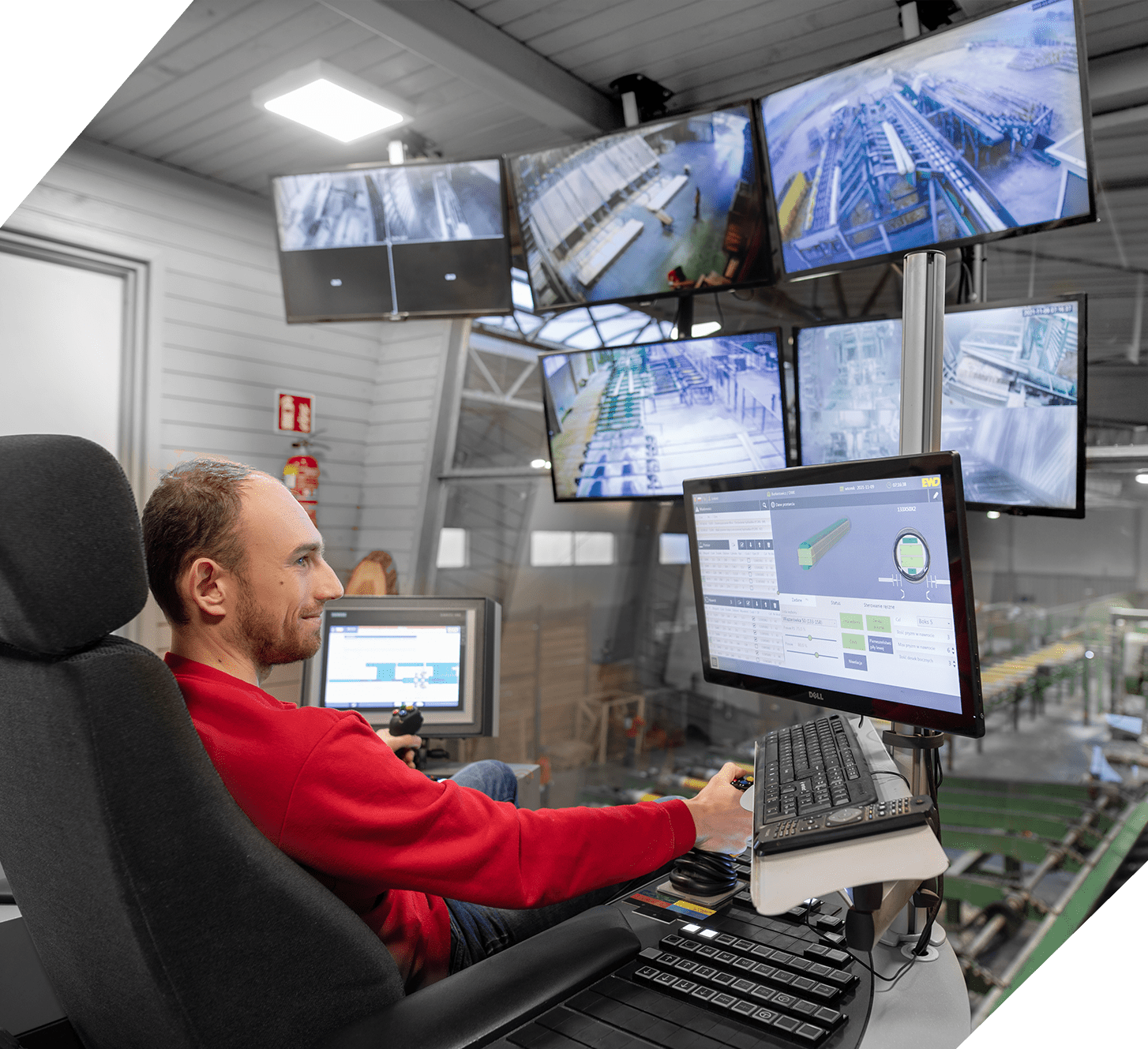 WE KNOW A LOT ABOUT THE WOOD AND WOODWORKING
The prefabricated timber framed walls we offer are produced from the highest quality materials, so the final product meets safety standards and guarantees optimal performance characteristics.
Structural timber C24 , which is the basis of the timber framed wall comes from our sawmill. The material is visually and mechanically strength graded, then dried in computer-controlled kilns to a moisture content of 18% (+/-2%) and planed on four sides with bevelled edges. Proper processing ensures that the wood used is an extremely strong and durable material. 
Favorable microclimate for all
We prepare the building elements in the factory on a specially designed assembly table. The basis for implementation is project prepared by our design office. The production of individual building components under proven conditions by an experienced team of workers ensures that the highest level of precision is achieved. This is not possible with masonry houses, which is why timber framed construction has a significant advantage here. It is worth mentioning that thanks to the ability to produce walls in the factory, we can produce our products all year round, regardless of weather conditions.
Prefabricated elements are then transported to the construction site, where they are assembled like blocks into a complete building. The extreme precision of all the elements makes it possible to shorten the time needed to assemble a timber framed building, which is currently a great advantage for investors.
Thanks to the use of wood, which is a natural raw material, prefabricated timber framed houses have a favourable microclimate and therefore have a positive impact on the well-being and health of their inhabitants.
Our offer includes not only external but also internal timber framed walls and roof structures, so that we can provide a comprehensive service for your investment.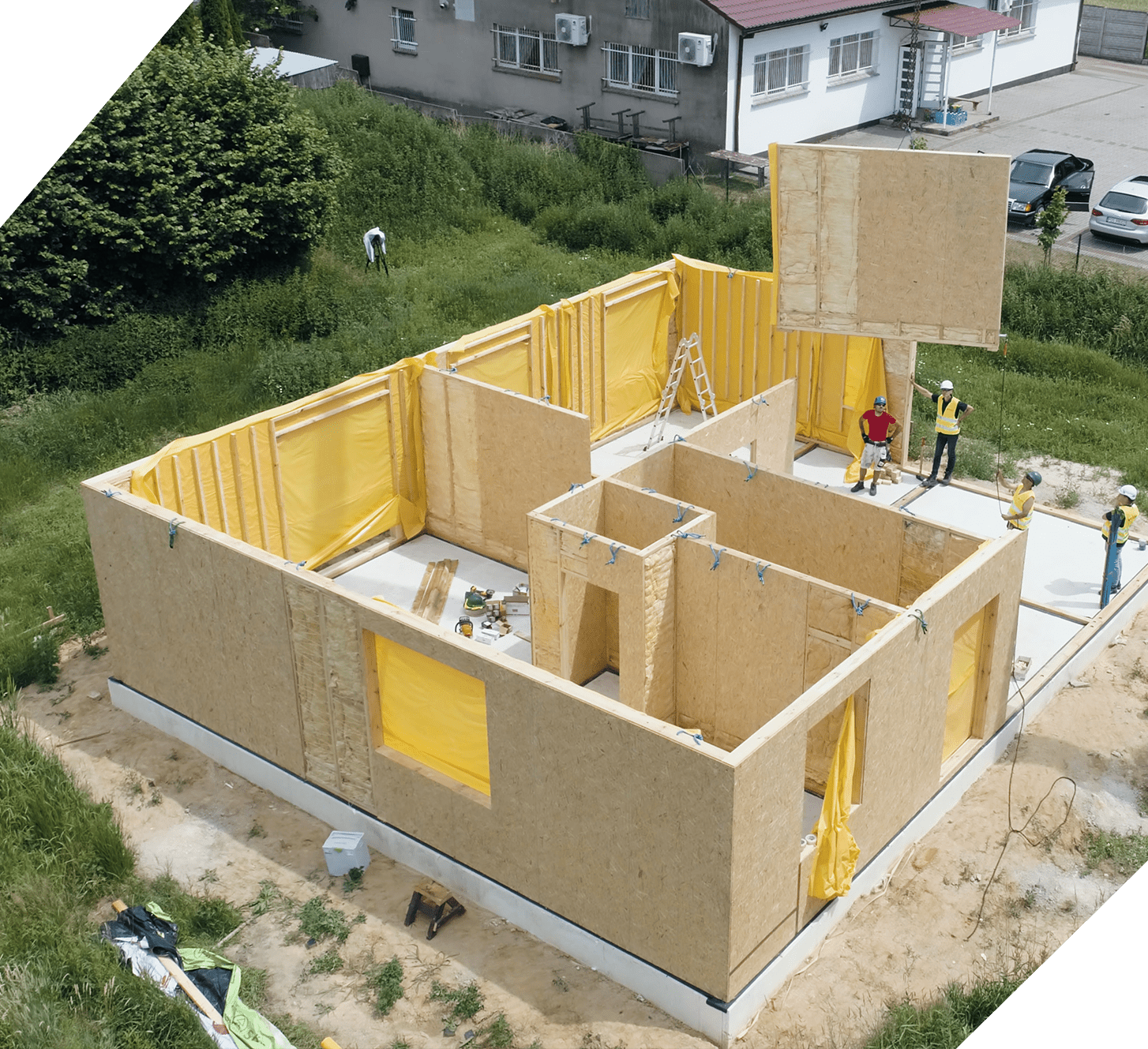 From the first step to the last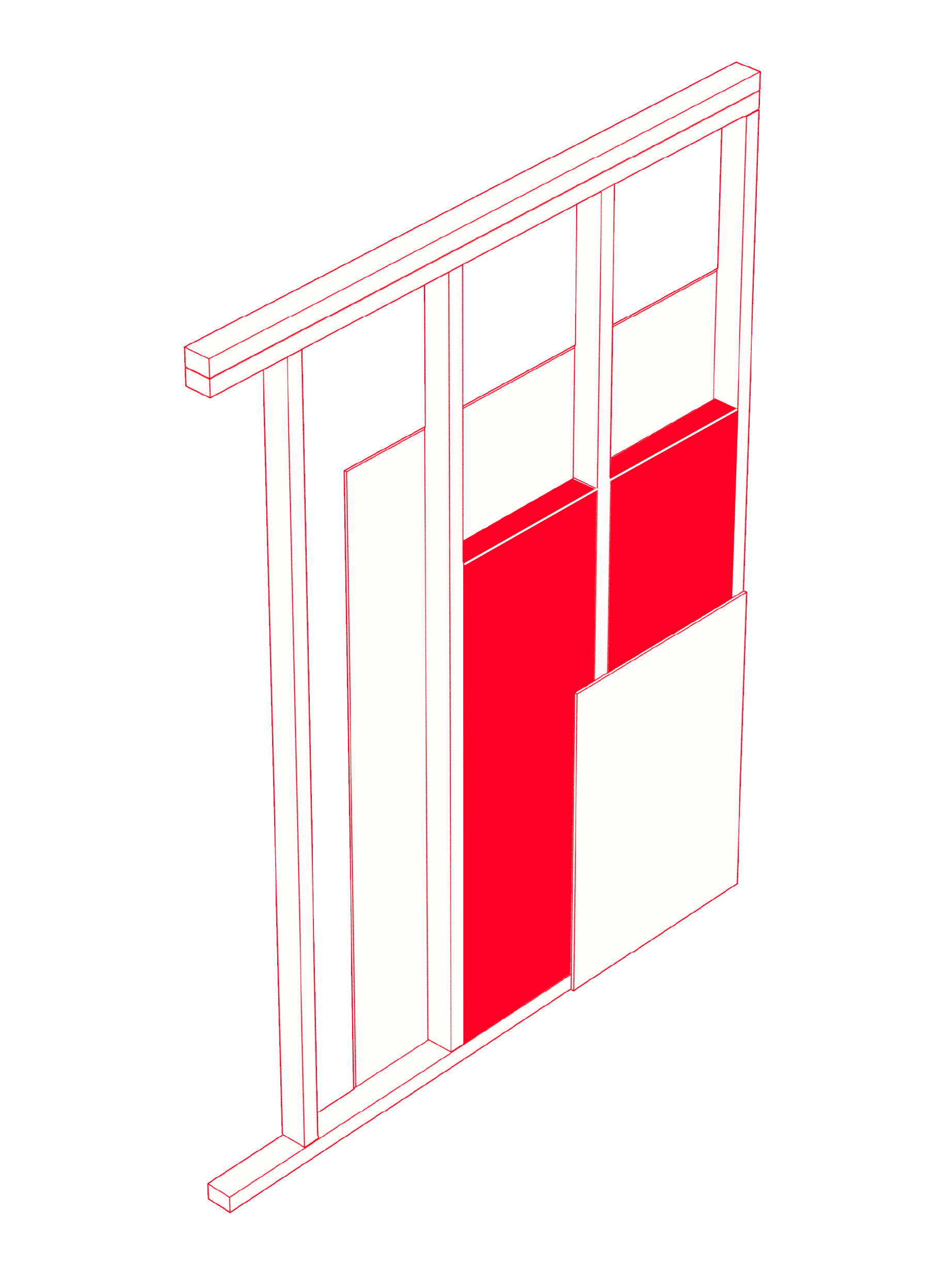 Further advantages of timber framed houses:
the material doesn't need to be seasoned and dried,
construction time is significantly shorter than in conventional construction,
less construction waste remains on site, thanks to the delivery of prefabricated components,
the risk of construction delay is lower, e.g. due to weather conditions,
frame technology is cleaner and more aesthetically pleasing,
a large part of the construction process is in one hand – responsibility is not diluted among various contractors.
It is environmentally friendly, energy-efficient and quick to implement.
NAME

ROOF TRUSSES

PREFABRICATED TRUSSED RAFTERS

STRUCTURAL TIMBER

STRUCTURAL FINGER JOINTED SOLID TIMBER

GLUED SOLID TIMBER (GST)

GLUED LAMINATED TIMBER (GLT)

PRODUCT STANDARD

PN-EN 14250:2011
PN-EN 1995

PN-EN 1995

EN 14081-1:2005+A1:2011

EN 15497:2014

EN 14080:2013

EN 14080:2013

TYPE OF WOOD

Pine, spruce

Pine, spruce

Pine, spruce

Pine

Pine

Pine

STRENGTH CLASS

C24

C24

C24

C24

C24 (GST)

GL24h (GLT)

MOISTURE

18% (+/- 2%)

18% (+/- 2%)

18% (+/- 2%)

15% (+/- 3%)

15% (+/- 3%)

15% (+/- 3%)

WOODWORKING

Four-sided planed, bevelled edges.

Rafter framing components produced with high precision using the modern Hundegger K2i joinery centre.

Four-sided planed, bevelled edges.

_______

_______

_______

CERTIFICATES

_______

_______

1020-CPR-070056538 Certificate of conformity of factory production control FSC 100% BV-COC-138628

1020-CPR-070055233 Certificate of constancy of performance FSC 100% BV-COC-138628

1020-CRP-070055406 Certificate of constancy of performance FSC 100% BV-COC-138628

1020-CRP-070055406 Certificate of constancy of performance FSC 100% BV-COC-138628

PRESERVATIVE TREATMENT (method of protection)

Depending on the intended use you can choose from: AXIL (against fungi, mould, insects) FOBOS M4 (flame retardant treatment)

Depending on the intended use you can choose from: AXIL (against fungi, mould and insects) FOBOS M4 (fire protection)

Depending on the intended use you can choose from: AXIL (against fungi, molds, insects)

Optional with AXIL

Optional with AXIL

Optional with AXIL

TYPES OF SURFACE QUALITY

_______

_______

_______

NSi (industrial)

NSi (industrial)

NSi (industrial)

BONDING (glue adhesive used for bonding)

_______

_______

_______

LOCTITE – HB PURBOND

LOCTITE – HB PURBOND

LOCTITE – HB PURBOND