PRODUCTS
Prefabricated trussed rafters
Combining tradition and modernity
Prefabricated trussed rafters
The conventional prefabricated trussed rafters we offer meet the needs of different types of construction: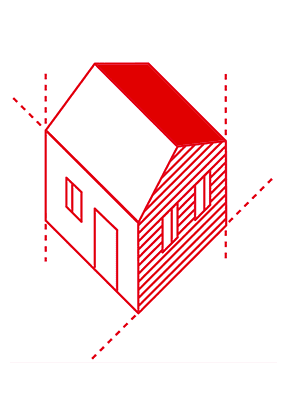 Single-family residential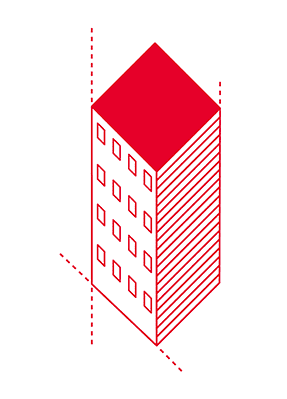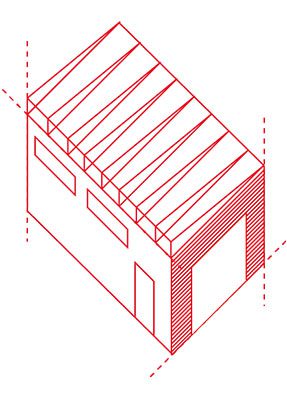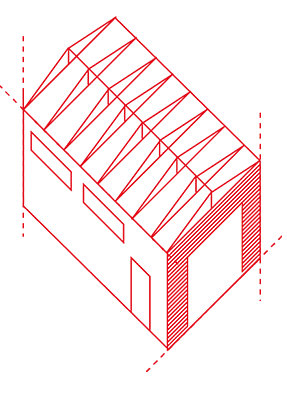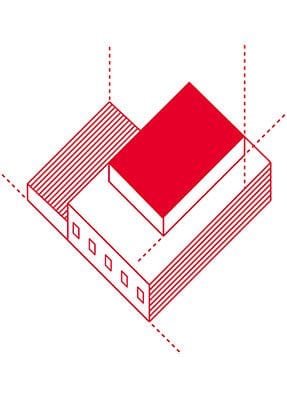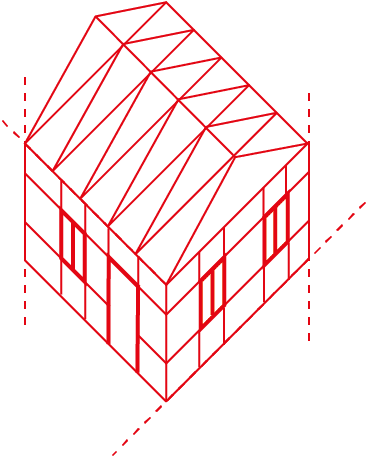 Timber framed construction
It is produced from pine and spruce. In the production process we use structural timber in strength class C24 and C24M, solid structural finger jointed timber in strength class C24, glued solid timber in strength class C24 and glued laminated timber in strength class GL24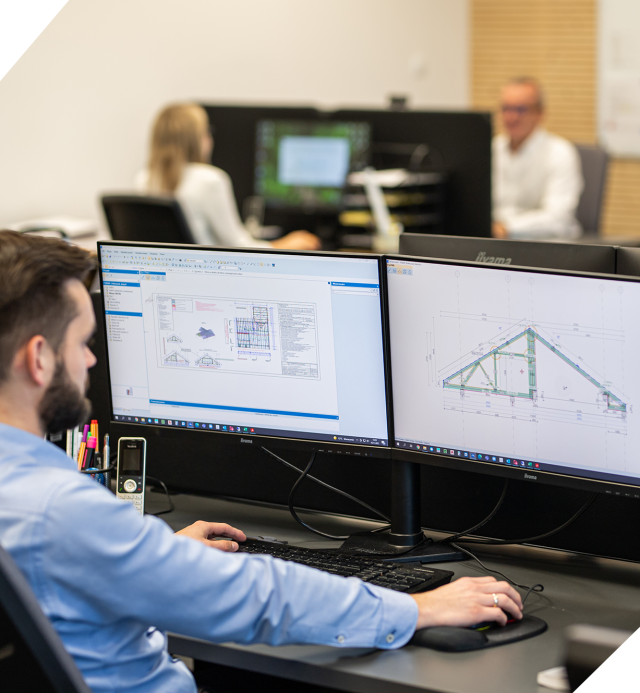 "CUSTOM-MADE" DESIGN
Safe and cost-effective design
Prefabricated trussed rafter designs are created in our design office, where experienced and qualified staff makes sure that the best solutions for the roof are selected. The professional trussed rafter design is prepared in Dietrich's programme, which allows a very high degree of pre-preparation of the structural elements.
Prefabricated conventional trussed rafters combine all the advantages of carpenters' craftsmanship with the advantages of prefabrication, i.e. precision and speed of timber processing.
Once all the elements of the trussed rafter have been cut to length, the corresponding carpentry joints are made and each element is numbered, which significantly optimises and facilitates the work and speeds up assembly on site.
All prefabricated trussed rafter elements are cut to size with great precision, enabled by the high-tech Hundegger K2i joinery centre. The state-of-the-art machinery makes it possible to achieve a first-class product, and the precision, durability and strength of the woodworking joints in the prefabricated structures is incomparable to that which can be achieved on the construction site. 
The produced trussed rafters are transported to the construction site as ready-to-assemble, numbered elements. This makes assembly considerably faster, optimising working time and saving money.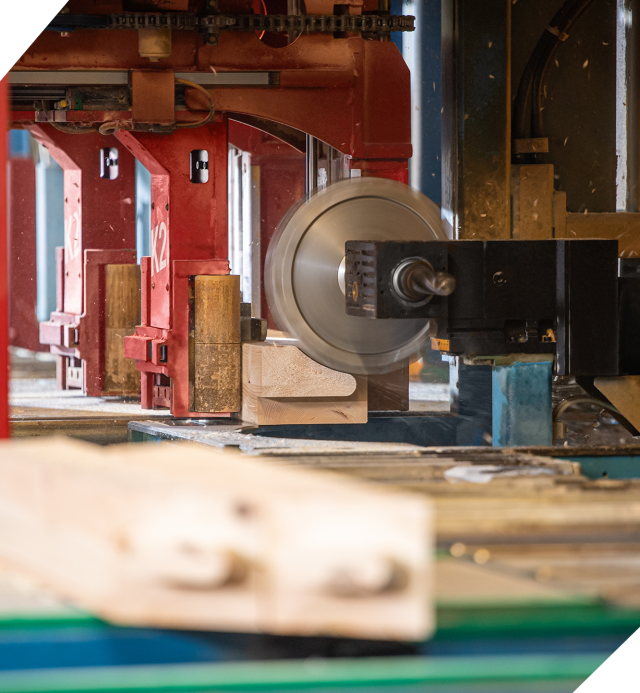 We know a lot about the wood and woodworking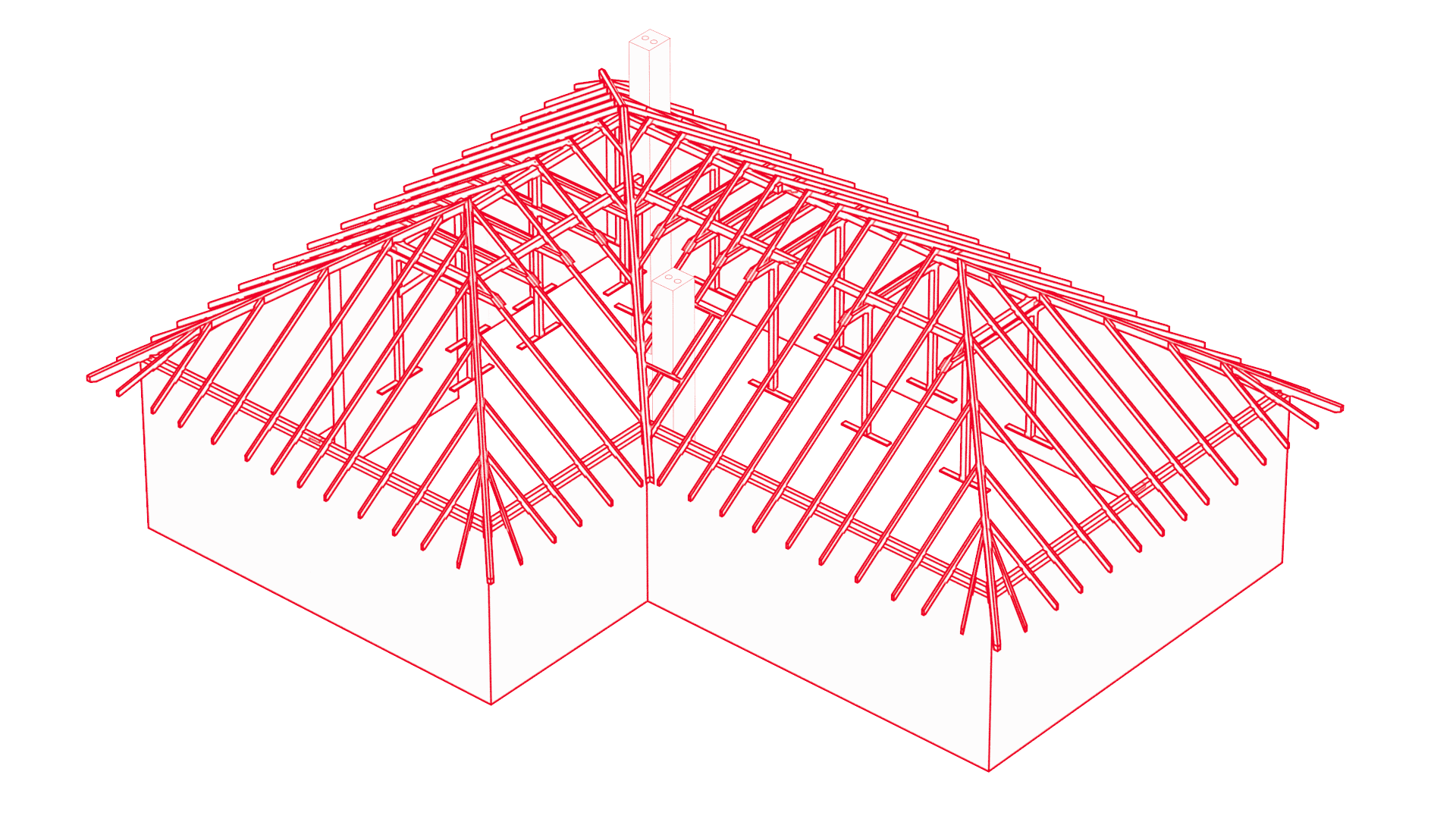 Conventional prefabricated trussed rafter - saving money, time and labour
optimal use of material
precision of woodworking joints impossible to achieve on site
diverse woodworking options
can be impregnated against fungi, mould and insects
clean, simple and quick assembly on site using the assembly diagram
lower investment cost, reduced construction time
design of prefabricated trussed rafter prepared by own design office
excellent aesthetics and durability of structure
In addition to aspects such as short completion time, accuracy and precision of the prepared elements, conventional prefabricated trussed rafter is also a product that perfectly meets the expectations of environmentally minded investors. Wood is a completely biodegradable material, while the production process itself leaves a much smaller carbon footprint than concrete.
NAME

ROOF TRUSSES

PREFABRICATED TRUSSED RAFTERS

STRUCTURAL TIMBER

STRUCTURAL FINGER JOINTED SOLID TIMBER

GLUED SOLID TIMBER (GST)

GLUED LAMINATED TIMBER (GLT)

PRODUCT STANDARD

PN-EN 14250:2011
PN-EN 1995

PN-EN 1995

EN 14081-1:2005+A1:2011

EN 15497:2014

EN 14080:2013

EN 14080:2013

TYPE OF WOOD

Pine, spruce

Pine, spruce

Pine, spruce

Pine

Pine

Pine

STRENGTH CLASS

C24

C24

C24

C24

C24 (GST)

GL24h (GLT)

MOISTURE

18% (+/- 2%)

18% (+/- 2%)

18% (+/- 2%)

15% (+/- 3%)

15% (+/- 3%)

15% (+/- 3%)

WOODWORKING

Four-sided planed, bevelled edges.

Rafter framing components produced with high precision using the modern Hundegger K2i joinery centre.

Four-sided planed, bevelled edges.

_______

_______

_______

PRESERVATIVE TREATMENT (method of protection)

Depending on the intended use you can choose from: AXIL (against fungi, mould, insects) FOBOS M4 (flame retardant treatment)

Depending on the intended use you can choose from: AXIL (against fungi, mould and insects) FOBOS M4 (fire protection)

Depending on the intended use you can choose from: AXIL (against fungi, molds, insects)

Optional with AXIL

Optional with AXIL

Optional with AXIL

TYPES OF SURFACE QUALITY

_______

_______

_______

NSi (industrial)

NSi (industrial)

NSi (industrial)

BONDING (glue adhesive used for bonding)

_______

_______

_______

LOCTITE – HB PURBOND

LOCTITE – HB PURBOND

LOCTITE – HB PURBOND