Who we are
People
History
Associations
Who we support
CSR
Career
Who we are
Tradition and experience
125 YEARS
OF WORKING WITH WOOD
is not only a source of pride for us, but above all a commitment to our customers and business partners.
Formerly in a carpenter's workshop, later in a sawmill and roof truss plant, and today also providing comprehensive solutions for prefabricated timber frame houses – wood in various forms has always been a basic building material for us, which we have learned to treat properly. We know that it can be capricious when wet and doesn't protest when you cut it unskillfully. Many years of experience allow us to handle this difficult material with mastery, bringing out the best of it. It is this knowledge and competence that allows us to achieve an unrivalled quality that cannot be achieved with only state-of-the-art technological infrastructure, and without capital of people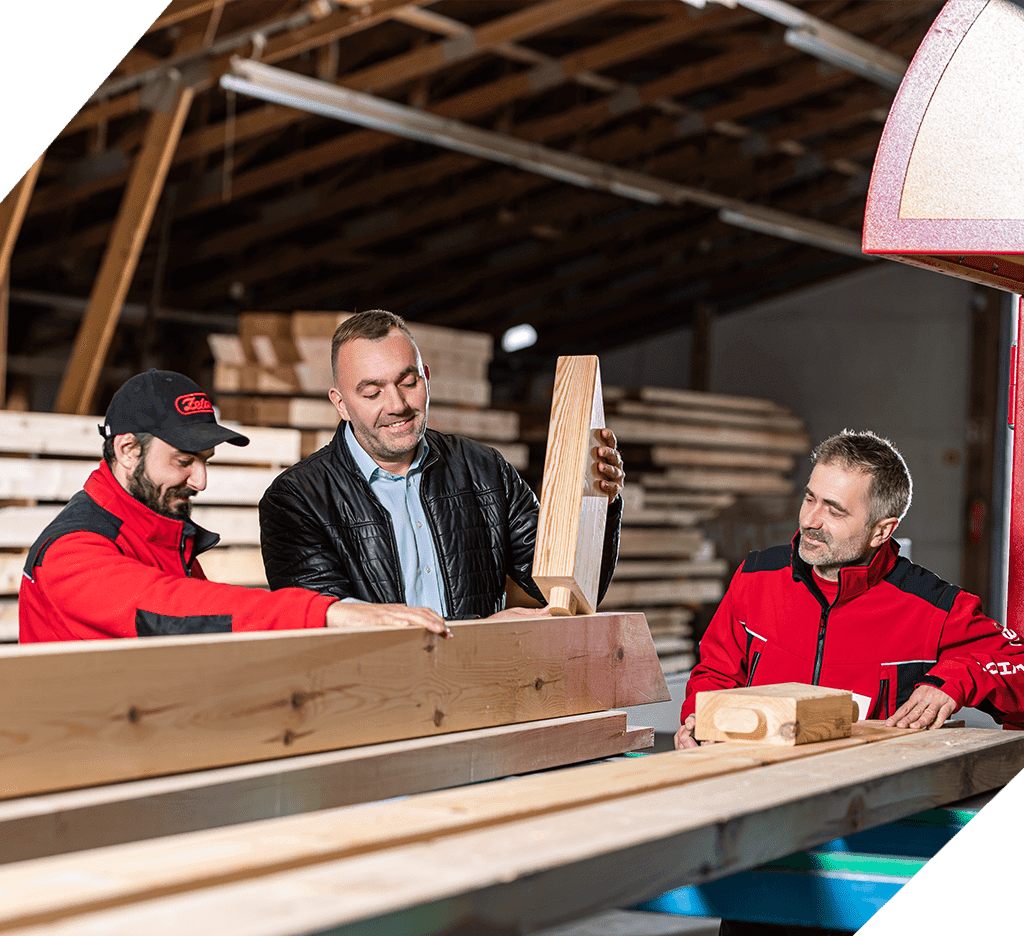 We are an expert and partner in the market of prefabricated timber constructions. Our employees and partners co-create the company's competence and value. We aim to change people's thinking about wood, appreciating and choosing it as a material that is a more attractive, healthier and environmentally friendly alternative to masonry technologies. We dream of a Poland made of wood: more durable than of stone, healthier than of concrete and more modern than of glass.
In 125 years of working with wood, we have gained an unwavering confidence that wood is a solid, durable and unique building material,
that can solve many of the challenges faced by developers or private investors today.
Therefore, every day we provide comprehensive solutions in the field of prefabricated timber structures in construction.
We respond to the needs of our customers and business partners based on partnership and trust. We share knowledge and best practices, which allows us to develop and improve the quality of the services and solutions we provide.
These three values are embedded in the DNA of our company and are the foundations on which we base our business. They are closely interlinked, as they take into account the needs of our customers and business partners as much as those of our employees.
People
History
Associations
Who we support
CSR
Career